POLYPROPYLENE CARRIED GLASS FIBER APPLICATIONS (GF / PP):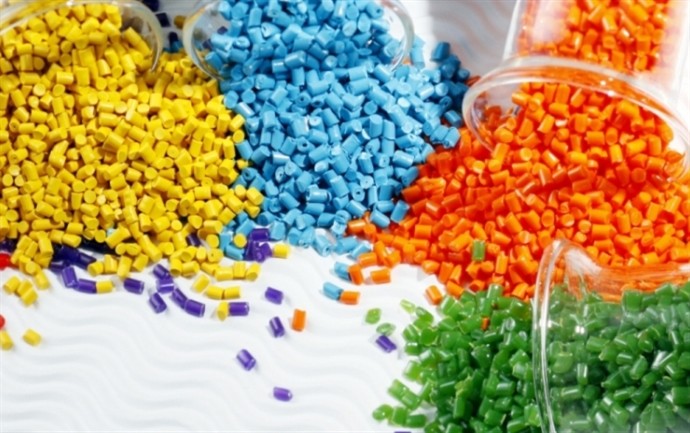 Chemical Properties of E Type Fiber Glass:
Due to its low alkali rate, its electrical insulation is very good compared to other glass types. Its strength is quite high. Its resistance to water is also very good. Type E glass is generally used in composites developed for humid environments.
Why and In Which Applications Is Glass Fiber Reinforced PP Used?
Glass fiber reinforced Polypropylene is used to solve problems such as brittleness, surface sag and breakage in injection applications. Since the physical appearance of the glass used is in the form of fibers, it gives the product breaking strength with the increase of hardness. In addition, due to the good electrical insulation of E type glass fiber; It is also preferred in sectors such as defense industry, automotive-industry, electrical home-hand tools and white goods.It is also the leading product in the production of furniture (tables, chairs, etc.) with a load-bearing and mobile environment.
In extrusion applications, the most intense consumption of glass fiber is encountered in pipe production. For some types of pipes used in the construction industry, glass fiber is preferred due to its hardness and strength values, as well as its resistance to humid environments, thermal conductivity and easy processing. For the same reasons as the construction industry, it has a usage area in the shipping industry.
Use of glass fiber; generally reduce specific heat, increase heat conduction; Accordingly, it increases efficiency with easy processing of PP. The fact that it increases the hardness and impact resistance together is the most important feature that distinguishes glass fiber from other equivalents. Considering these features, the usage rate is increasing day by day in many sectors. It is also preferred in new product studies.
POLYPROPYLENE CARRIER GLASS BALL APPLICATIONS (GB / PP):
Glass globe; They are glass beads with high transparency, known as "Glass Beads" or "Glass Beads" with the market name. Purpose of usage ; Glass Fiber adds features other than impact resistance to the product, as well as reducing the specific weight of the product and creating surface gloss.
It is a frequently used product in injection applications. For example; It is preferred in automotive, furniture, white goods and electrical household appliances in terms of surface brightness, easy processing and hardness in exterior parts.
MINERAL AND SPECIAL ADDED POLYPROPYLENE-POLYETHYLENE (CT / PP-CT / PE):
As mineral additives, silica, calcium carbonate (calcite), talc, barite, kaolin etc. We formulate the raw materials according to the area of ​​application and the final product by using additional activating additives in accordance with the environment and process processing values. For example; For the film application, we can supply the calcite end product with anti-adhesion and antistatic properties to our customers. If desired, we can also produce PE / PP containing only calcite.
The most basic problem of plastic processing companies is that the use and number of special additives are increasing; Waste and high formula costs are due to the increase in the number of additives used in a product and the dispersion problem. By combining formula knowledge and production technology, our company is able to produce additives by using a few special additives for our customers in this field or by producing both cheapening and protective and special quality compounds in a single product. We provide the same service for our customers who work on cheap products with qualified products.
POLYMER ADDITIVES:
Special additives are used to solve the problems that occur in the use of plastic
products or during the production process. For example; the plastic raw material used; outdoor life, flammability, electrical resistance, processability, surface adhesion, etc. Additives are used to increase or gain these properties.
Our company can produce new additive groups as well as our standard products according to customer demands. Our company is able to produce products according to the following international standards, taking into account special specifications as the first condition in existing products and new product design.
REACH: Contact with human and environment,
ROHS: Usability in electronic equipment,
KTW: Contact with drinking water,
FDA: Food contact,
CPSIA: Usability in toys
UV BROKEN
It slows down the refraction effect of sunlight in the polymer chain. It extends the life of plastic parts or film.
UV additive selection can be made according to the desired outdoor process and sector conditions.
ANTISTATIC ADDITIVE
- It prevents static electricity on the plastic surface.
- It ensures that the product surface does not hold dust.
- It facilitates electrostatic painting.
SLIP (SLIPPER) ADDITIVE
- It is used in extrusion applications to benefit from its internal and external lubricant feature.
- In gelatin and film applications; Prevents sticking on roll winding by providing surface slipperiness
- There are fast and slow effect options on the product surface.
PROCESS IMPROVING ADDITIVE
- Increases efficiency by decreasing process torque value during production.
- It minimizes the mixing traces on the product surface. It provides a homogeneous surface.
- It is a good cleaner thanks to its ability to cover the metal surface.
- It reduces the rate of wastage.
ANTIFOG (ANTIFOIDING) ADDITIVE
- The term fogging refers to the condensation of water vapor in the form of separate droplets on the plastic film. This situation occurs especially in the hot and cold environment for the Greenhouse and Packaging sector. Antifog additive should be used during the process to prevent fogging.
- By using antifog additive, the light transmittance of the film surface is preserved and a transparent image is provided.
POLYMER COMPATIBLE ADDITIVE
- It provides homogeneous mixing of plastics whose melting points are close to each other but are not compatible with each other.
- It reduces the microscopic islets formed after mixing and increases the impact resistance of the product by bringing them to equal sizes. It decreases the mixing time. It prevents scaling on the surface.
OUR PRODUCTS :
Our products; changes according to the carrier type, glass fiber ratio and carrier fluidity. In addition, our PPH group products in this class also have ECO (recycled PP) series. The physical and mechanical values resulting from the compatibility of our standard products and glass fiber with Polypropylene homo polymer are given in the table below.
MODIFICATION OF POLIPROPILEN HOMO POLIMER WITH GLASS FIBER
| | | | | | |
| --- | --- | --- | --- | --- | --- |
| SAMPLE STANDARD PPH | 100% | 90% | 80% | 70% | 60% |
| CLASS E GLASS FIBER REINFORCEMENT | | 10% | 20% | 30% | 40% |
| Density / Density (g / cm3) | 0,91-0,92 | 0,95-0,98 | 1,02-1,05 | 1,12-1,17 | 1,18-1,22 |
| Tensile Strength at Break (Mpa) | 20-30 | 40-50 | 60-70 | 70-90 | 85-100 |
| Elongation at Break / Efongation at Break (%) | >20-30 | >5 | >3 | >2 | >2 |
| Modulus of Elasticity / Flex Modulus (Mpa) | 1500/2000 | 2500/3000 | 3000/4500 | 5000/7500 | 7000/8000 |
| Notched Izod / Notched Izod (KJ / m2) | 2-4 | 5-7 | 7-10 | 8-12 | 9-12 |